Packages at a fixed price
How do I get my dream vacation?!
Select the desired vacation week above
If the yacht is free during the week, then you can click on it
A new form field will appear where you can send us a message
Send us your request with your wishes
We will contact you and clarify the details by phone call/mail
Pay at least 30% of the holiday cost as a deposit and the yacht is reserved
Pay the balance at least 4 weeks before departure and take the deposit in cash with you
Come to the port and enjoy your vacation
Questions? Visit our FAQ!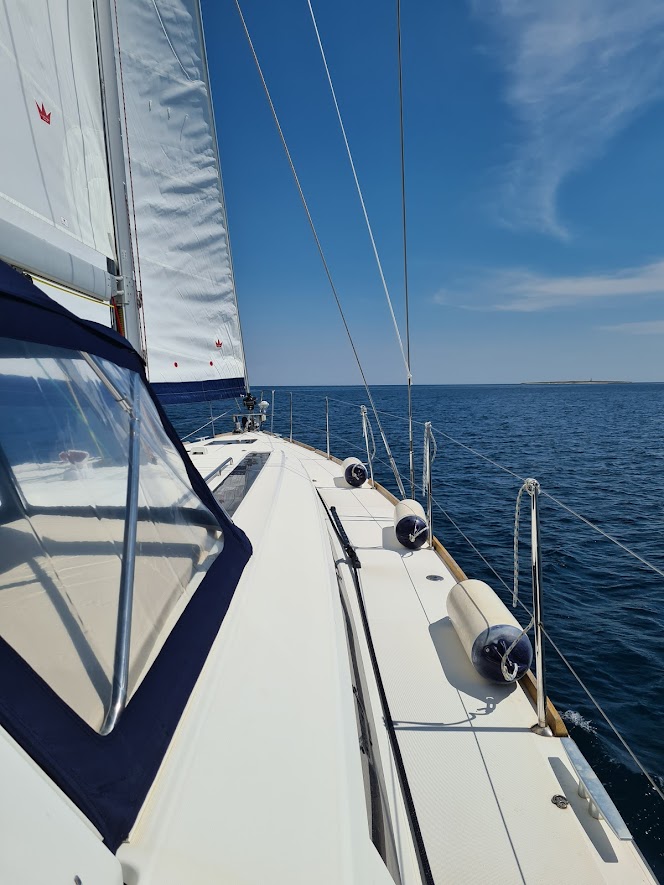 Love Story Pack
During the day we sail with relaxed lounge music, or we anchor in lonely bays. In the evening we take you to romantic harbor towns and show you idyllic bars and cafes. This package is ideal for new and old lovers, for romantics and groups looking for contemplative moments with their partner!
Fitness package
The morning begins with fitness training, either in a small gym in the harbor, or in a bay with fitness equipment we have brought with us, or as a competition on 2 standing paddles directly on the sea. During the day it goes on with Physical activity, swimming, fitness, or strength training – everything is taken care of, because a graduate of the University of Kinesiology (Masters degree in strength & conditioning) is on board. This package is for all those who are looking for a change from their normal sporting activities!
family package
Whether it's toddlers or teenagers, we adapt the yacht accordingly! A safety net is attached to the railing for small children, and child-friendly beaches are also targeted. If the children are older and looking for snorkeling adventures, then we have the right adventure bay for you! This package is ideal for families with children who are looking for a little break together! If required, we also provide a nanny (980€ / week) who takes care of the children in the evening so that the parents can enjoy a little time out together.
Private celebration
With a length of 20 meters and 10 beds, the Freedom2020 is also ideal for private celebrations of all kinds. Whether it's a wedding, company event or birthday, we'll help you create an unforgettable experience. A private beach party in a lonely bay, or a company dinner in a picturesque harbor restaurant, we organize the perfect birthday trip, or the varied company event!